We regret to inform you that this year's Alumni Luncheon, scheduled for December 4th, has been canceled.
After polling over 100 former attendees and long discussions by our committee, it is obvious there are still too many uncertainties, unknowns, and anxieties around COVID to be able to schedule and hold the luncheon this year. The poll also indicated that despite last year's successful Zoom event there is considerable "Zoom Fatigue" and little interest in another virtual gathering. The potential for inclement weather eliminates the possibility of meeting outdoors. However, we are committed to bringing the Hillsdale Alumni Luncheon back bigger and better than ever in 2022. Stay tuned!

Without the luncheon we need to find an alternate way to generate donations for the Keith and Cecile Gordon Memorial Fund. A majority of those who responded to our survey expressed a strong willingness to contribute. We hope you will join them in donating.
So. . . at this time we are asking all our Hillsdale Alumni to contribute. All scholarship funds will be used to honor Keith and Cecile Gordon, Homer Zugelder, and Rich Mazzoncini, and to fund other projects identified by Hillsdale to support current students. Our goal is to raise $15,000: $6,000 for the three scholarships and $9,000 for projects.
Donations may be made online at this Keith and Cecile Gordon Memorial Fund Link.
Thank you for your generosity and we look forward to gathering again in 2022!
Your Alumni Luncheon Committee
Note: See below for additional information on the Keith and Cecile Gordon Memorial Fund, the 2020 and 2021 Scholarship Recipients, and Funded HHS Projects.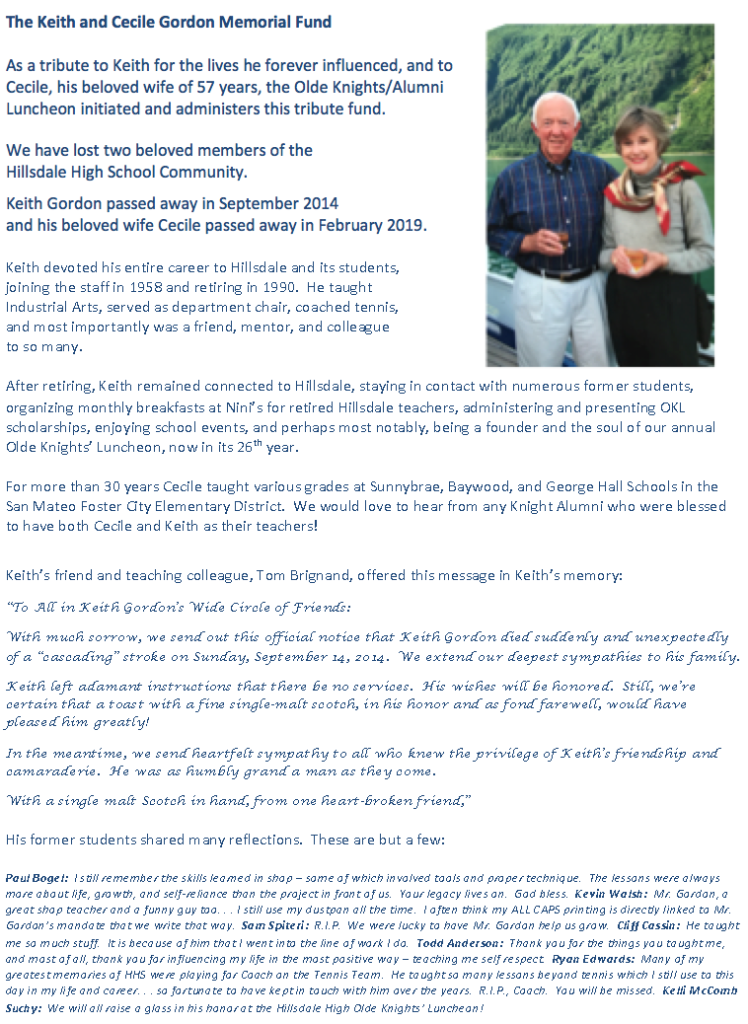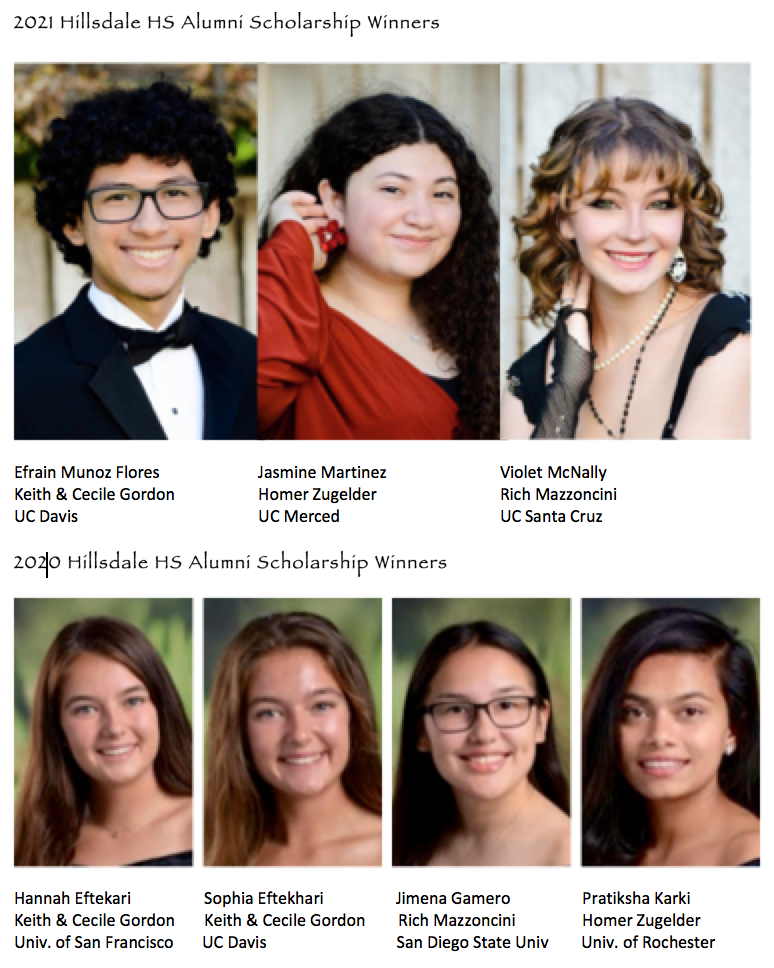 Previously Funded Projects:
Classroom Computer Carts • Mike Abbott Learning Center • Empowerment Through Action Program • College Application Support  • Digital Media Class Equipment